May 27-30, 2016
Canton, Mississippi
The Gray Center,1530 Way Rd, Canton, MS, 39046
This May, join a bunch of beautiful folks on five hundred peaceful acres just north of Jackson, MS for a restful weekend retreat. There will be lots of beautiful music, delicious food, plenty of coffee and opportunity to dig into rich conversations about the beauty, truth, and goodness of the Kingdom we've been called to inhabit and to creatively proclaim until Jesus returns.
This retreat is by no means primarily for folks who consider themselves to be professional artists! It is for anyone whose eyes and ears are open to God's call to follow Jesus imaginatively with any gifts and within any context. Or just for those looking for a rich and relaxing weekend among friends.
Double Occupancy  $325
(Roomie of your choice, or we'll assign someone awesome who smells good. All meals, lodging, events included.)
Single Occupancy   $486
(All rooms are two beds, but you can reserve a whole room. All meals, lodging, events included.)
Local (Lodging not included)  $286
(This option is for locals who wish to attend without staying overnight.)
So, um… Cofferstowe? 
Alright, alright… I'm a word nerd and long-time Tolkien reader. That means when it came to naming a retreat, it had to be made up from Old English root words. And I borrowed the idea from Hutchmoot (Oh no, what's…um…Hutchmoot?!) who borrowed it from The Inklings. Once you arrive at Cofferstowe, I'll tell you way more than you knew you wanted to know, much more excitedly than you can imagine about why I love the name Cofferstowe so much.
Suffice it to say, a Cofferstowe is a holy gathering of treasure boxes, as will become more apparent throughout the weekend, I hope.
So this, um, Cofferstowe… what's it like? 
It's like the fragrant mists that flow golden over the glittering hills of morning on the first day of Spring when Aslan shakes his mane.
Great. I mean what'll we do at a Cofferstowe? 
Ah, good question. A concert each night from some of the best singer/songwriters alive on planet earth today (Andy Gullahorn, Christa Wells, Abbye West Pates). Big family meals with excellent food. Large group sessions led by our featured artists. Space to be creative. Space to enjoy good conversations. Plenty of time to rest (this really is a retreat, after all). Beautiful stuff greeting you at every turn like the fragrant mists that flow golden over the glitterin… ahem… sorry… Quick answer: music/food/coffee/words/beauty/people.
But this is a retreat for professional artists, right? 
Nope. It's a retreat for human beings to be reminded how the Brilliant Beating Heart behind the whole cosmos put on flesh and dwelt among us, died and rose to welcome us into his beautiful creative life.
Then it's at least about art, yes? 
Yes! It's about setting aside a weekend to remember who Jesus is, what he's done, and to talk together about creatively responding in love to having been loved so well. To catch some of that light and imagine ways to toss it back out there … like the first day of Spring when Aslan shakes his mane.
I like the sound of that. What do I do now? 
Register here Feb. 13th at 10am, dance around a little for joy, tell your friends, and try hard to forget that you have to wait until May 27th to get to Cofferstowe.
Friday, May 27th
3:00pm Arrival / Check-in
5:30pm Welcome!
6:00pm Dinner
7:00pm Concert: Matthew Clark and Abbye West Pates
Porch Complines
Saturday, May 28th
8:00am Early Morning Prayers
8:30am Breakfast / Coffee
10:00am Session 1: Matthew Clark "Paying Attention: The costly craft of redemptive listening" 
12:00pm Lunch
1:00pm Session 2: Christa Wells "Imagination: Seeing the far side of the mountain" 
2:30pm Freetime
4:30pm Optional Fun Session: Jeff Pates "Coffee and Creative Hospitality"
6:00pm Dinner
7:30 pm Concert: Christa Wells
Porch Complines
Sunday, May 29th
8:00am Early Morning Prayers
8:30am Breakfast / Coffee
10:00am Session 3: Barry Hause, "Creation, Beauty, Holiness and the way of Redemption"
12:00pm Lunch
1:00pm Session 4: Andy Gullahorn, "Going first – the gift of vulnerability"
2:30pm Freetime
4:30pm Optional Fun Session: Sam Clark – "hands-on-play-in-the-clay-time"
6:00pm Dinner
7:30 pm Concert: Andy Gullahorn
Porch Complines
Monday, May 30th
8:30am Coffee / Snacks
9:00am Session 5: Hymn-Sing and Closing Thoughts
11:00am Brunch
12:00pm Bittersweet Farewells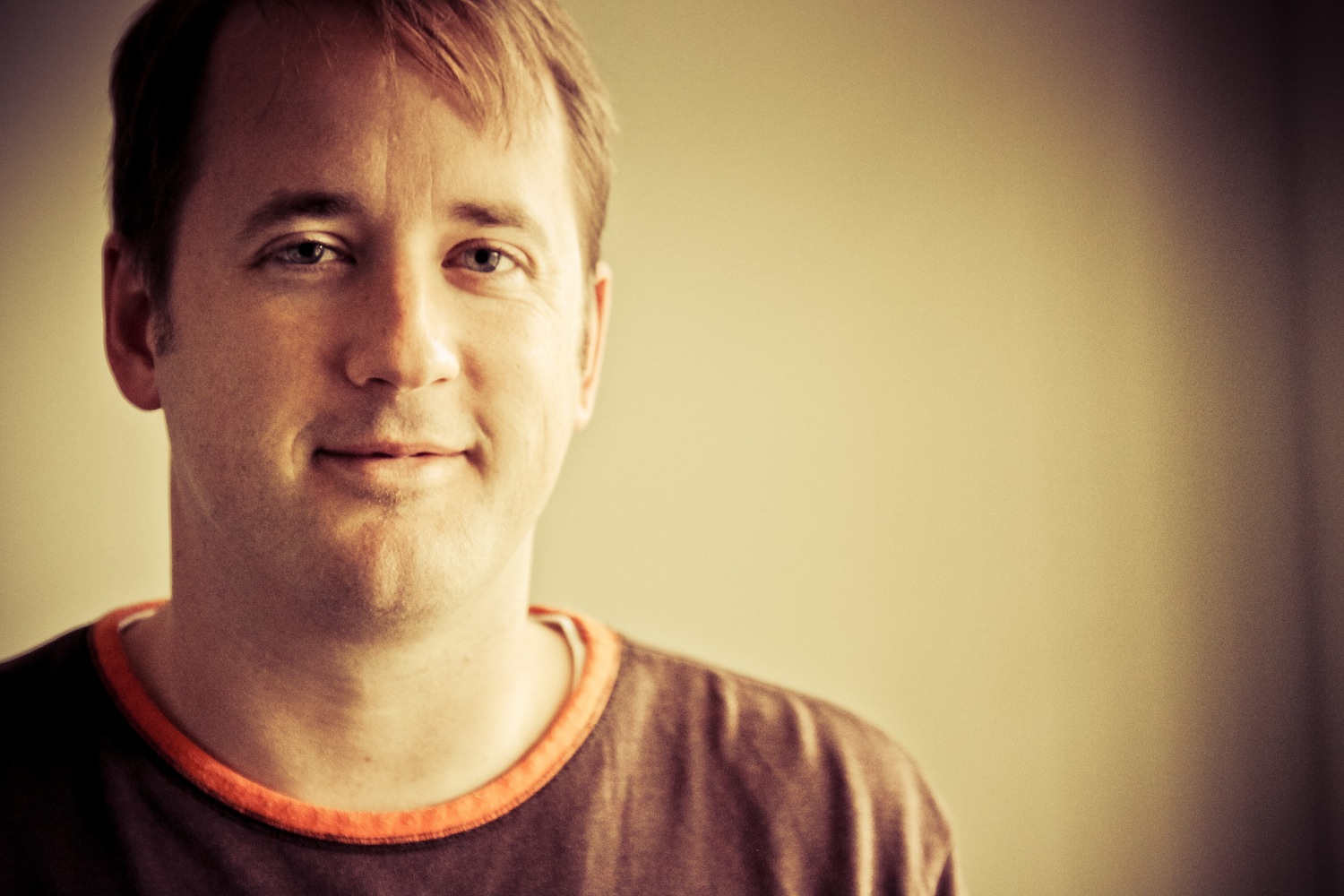 Andy Gullahorn
Andy was born and raised in the rich musical climate of Austin, TX and then went to College at Belmont University in Nashville to join the legions of songwriters in the country music scene. After graduation, he spent a number of years as a staff writer for publishing companies while playing guitar on the road for singer/songwriter Jill Phillips (who he happened to be married to).
In 2004, after realizing that his second child was on the way and that his wife would need to come off of the road, Andy released "Room to Breathe" and began performing his own shows again for the first time in 5 years. He has since released several more records – "Reinventing The Wheel" (2007), "The Law of Gravity" (2009), "Christmas" (2010), "Beyond the Frame" (2014) and "Fault Lines" (2016). 

He now spends his time playing concerts and house shows across the country, accompanying other artists on the road, and providing his three kids with plenty of stories to tell their counselors in 20 years. Andy was a Kerrville New Folk Winner in 2010 and was a runner-up at the 2009 Rocky Mountain Folks Festival.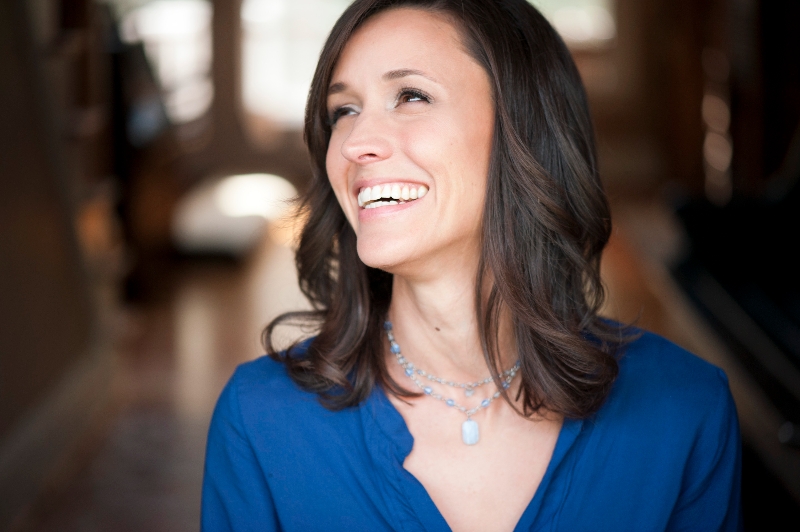 Christa Wells
The path to Christa's present success was non-traditional. Instead of spending her twenties networking and performing at showcases, Christa married early, started a family, and moved away from Nashville to Raleigh, North Carolina. Motherhood, performance anxiety, and advice from veteran songwriter Dwight Liles led Christa to focus on her writing rather than performance. In 2006, Christa was named Songwriter of the Year by the Gospel Music Association for Natalie Grant's recording of "Held." In this heartbreaking and inspirational song inspired by the death of her friend's infant son, Christa writes: This is what it is to be loved and to know / That the promise was that when everything fell / We'd be held.
In 2009, Christa returned to the stage, overcoming her performance anxiety along the way. Since then, she has performed 30-50 dates a year (varying by season), frequently with collaborator Nicole Witt, while continuing to write for other artists. Christa has written for and with a number of recording artists, such as Plumb, Selah, Sara Groves, Nicol Sponberg, and Point of Grace.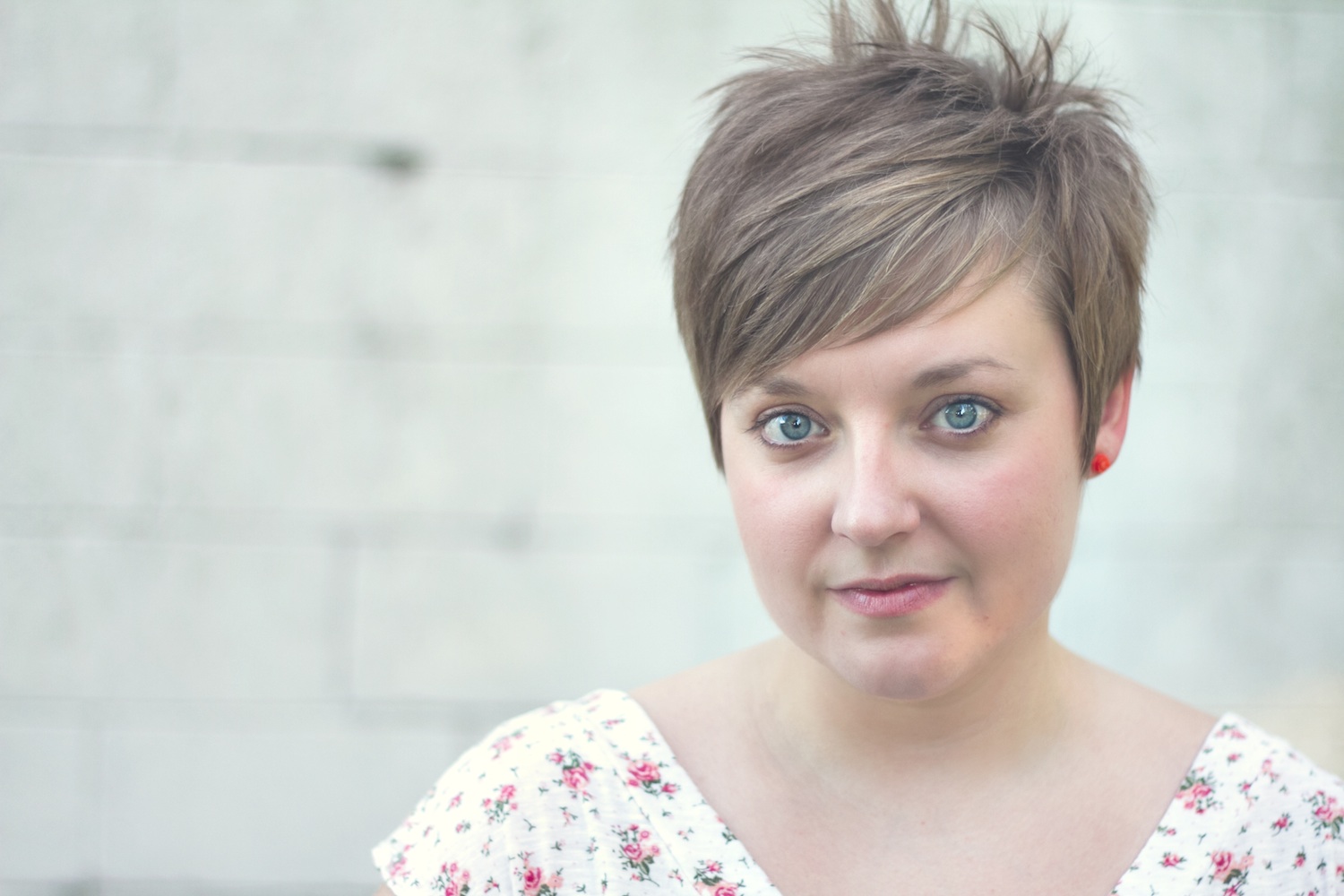 Abbye West Pates
Abbye is supported by her drummer-husband, Jeff, who joins her on the road as they play concerts in houses, coffee shops, churches, and anywhere else that can be turned into a music venue! But perhaps most important in their travels and music-sharing is the work of hospitality. Abbye and Jeff's favorite part of being on the road are the people.
"If it weren't for the kindness of others – the immense hospitality – none of this would be worth it. We love this work of writing, playing and sharing music precisely because we get to give it away to others," says Abbye.
In everyday life, Abbye and Jeff practice community with their housemates on a little Memphis street named Malcomb, where they grow a garden, gather weekly for Family dinner, write songs and decorate the sidewalks with chalk art with the kids who live on their street.
Matthew Clark
"Now that I travel singing songs and telling stories, my favorite part is during a concert, while I'm getting to know my hosts, or after a concert when the needle seems to drop onto the spinning record and we discover together we're a part of the same song."
If there's a theme that saturates all of Matthew's work, it's probably best described by the word hospitality. All the ache of loneliness, the pain of grief, the warmth of good company, the joy and laughter of friendship, and the slow storied fabric of a cultivated and welcoming home-place set a musical table with varied fare for travelers with hungry hearts.
Matthew, referring to himself in third person, is also secretly passionate about planning small retreats where folks can gather in a restful place around beautiful music, good food, and creative conversation so that a Kingdom imagination might be invigorated.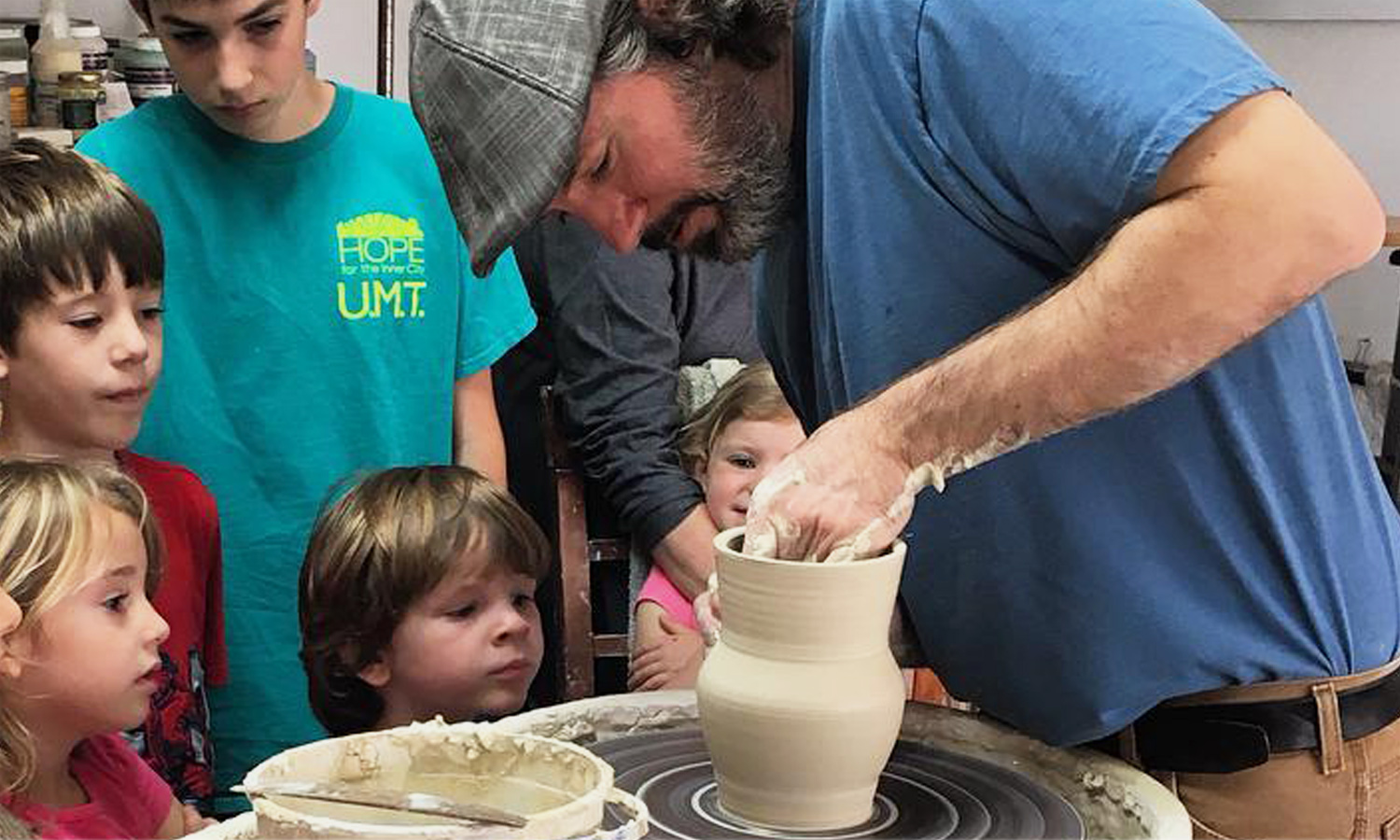 Sam Clark
Two things were never far from Sam growing up, a good book and a drawing pad.  As the great tales filled his imagination, the desire to draw those images out onto the page followed naturally. Add to that the influence of comic strips like Gary Larson's "The Far Side" and a naturally funny personality, and it's easy to see how imagination and humor would eventually combine perfectly in Sam's work.
"I want to be a part of the stories that have captured my imagination, playing with materials to craft what I've never seen in reality," says Sam, "As a ceramic artist I work to add to the story as it grows deeper and richer. I dip my hands into the wonderful material of clay so that these stories can be seen, touched, and known by others."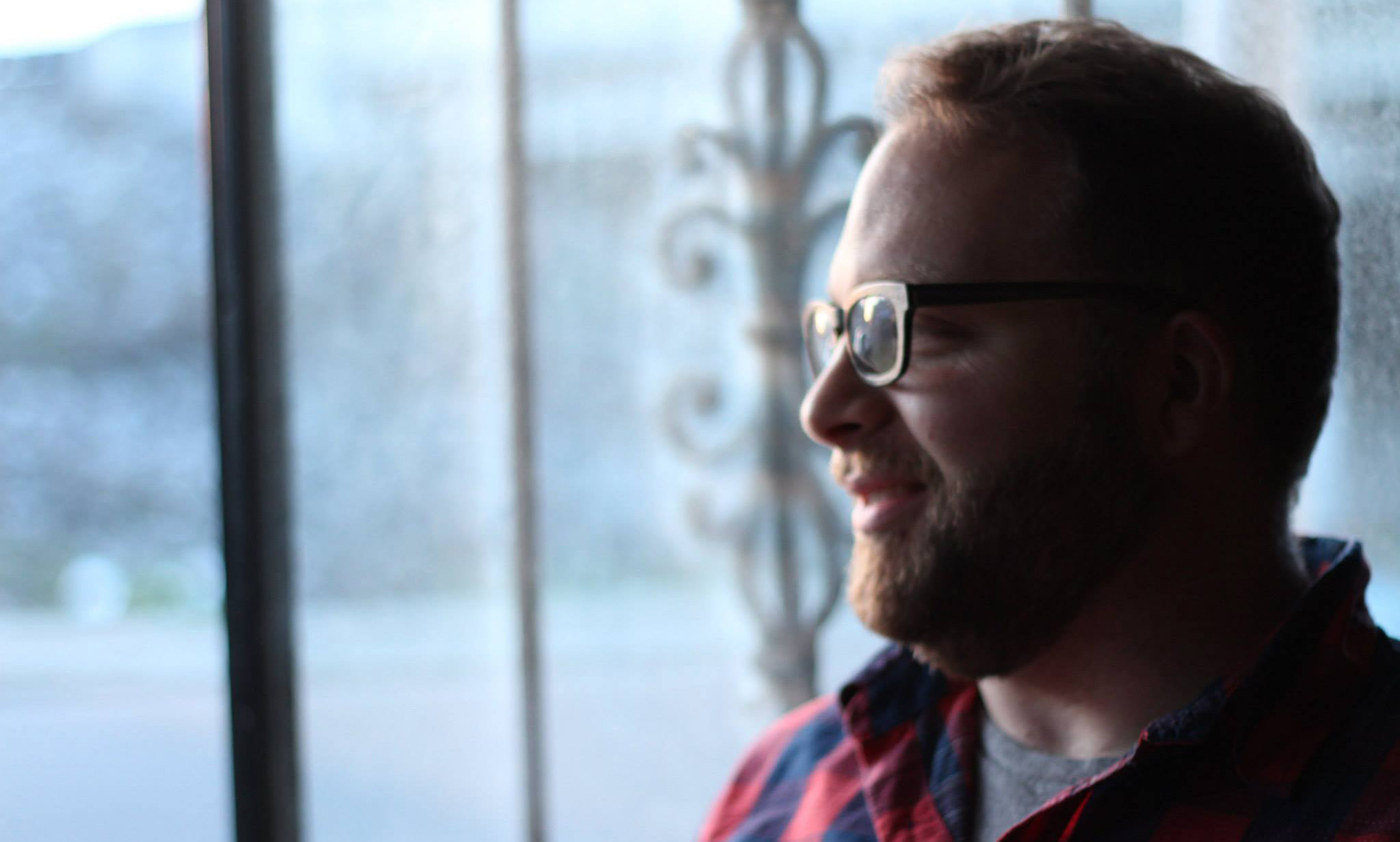 Jeff Pates
Jeff is supported by his singer-wife, Abbye, who likes to drink Jeff's freshly-roasted gourmet coffee in the mornings in their Memphis, TN home, where they practice creative hospitality together.
Jeff has served in a multitude of work roles, from youth ministry to worship leadership, studio drummer, to consummate foodie (Jeff is an amazing cook!).
Most recently, Jeff has become the head roaster at Relevant Roasters in Midtown Memphis. He roasts so much coffee that he has to sell some of it, because he can't drink it all.
Gifted at hospitality, with a heart for people, and a mind for brewing up creative ideas, Jeff is always crafting some small corner of the world into a habitat to foster good relationship.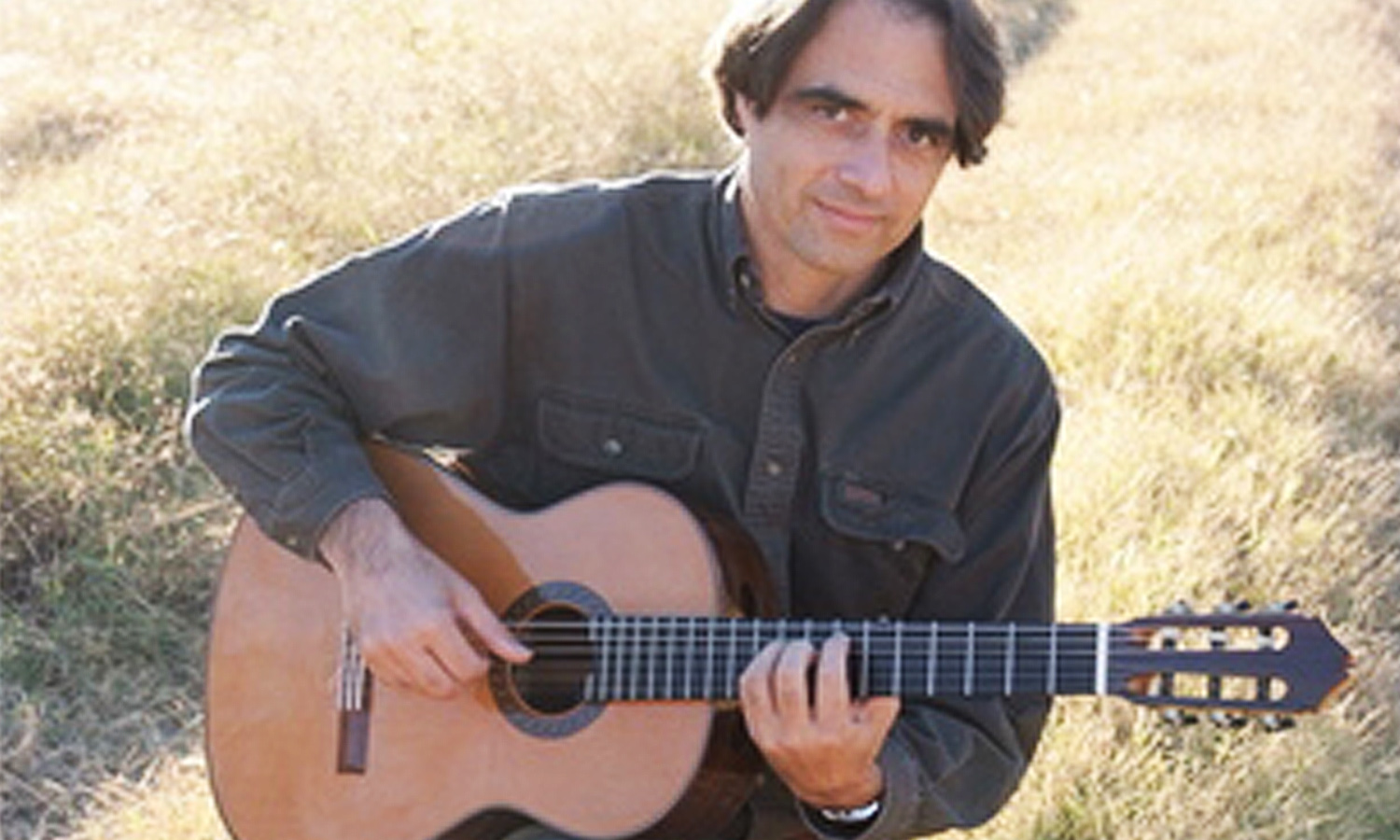 Barry Hause
Barry Hause studied philosophy and music at Emory University in Atlanta, and received his degree in guitar performance from the Franz Liszt Conservatory in Weimar, Germany.
He is adjunct instructor at MSU, Copiah Lincoln community college, Jackson Classical Christian school, and St Francis of Assisi School.
Barry has performed many solo concerts in Europe and in the United States. He's taught Guitar Fundamentals, Applied Guitar, Popular Music 1930 – Present: Mirror of Culture, and Form and Meaning at Belhaven University in Jackson, MS.
Barry also teaches guitar at his private studio, and is active as a public speaker on topics related to culture and the arts.